Trifari Sterling'Alfred Philippe' Jelly Belly Horse Head Pin Clip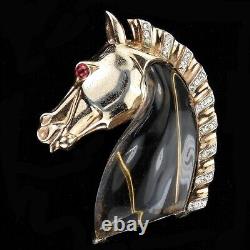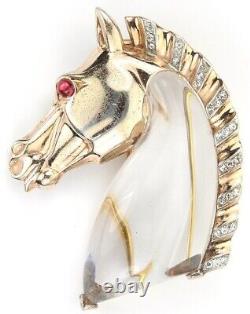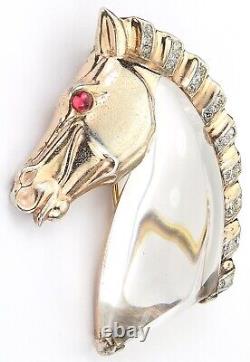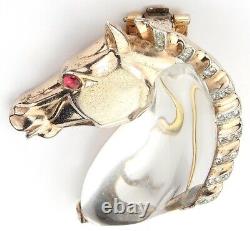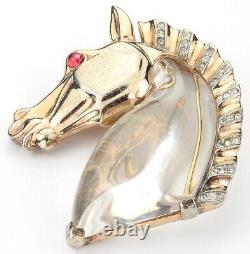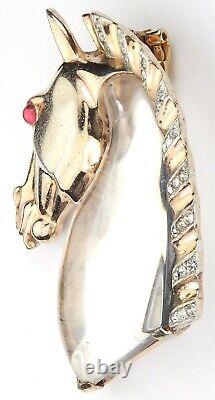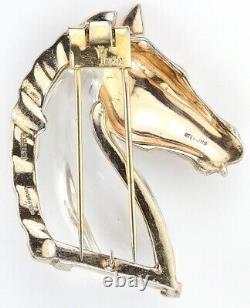 We are N&N Vintage Costume Jewelry. Gordon, 20th Century Costume Jewelry, p.
Brunialti, American Costume Jewelry - Art and Industry (2008) Vol 2 p 187. Patent is reproduced below (scroll down); designer A Philippe, filed Feb, granted July 1944 Condition : Excellent Size : 2.1" x 1.4". See the Vintage Advert for this item below Scroll down for the original Design Patent(s) for this vintage item.
N&N specializes in the classic period from the 1920s to the 1970s, when great designers - some trained in the fine jewelry houses of Paris - created the most magnificent costume jewelry ever seen - when jewels of glass and base metal rivalled artistically those made with precious stones. With thousands of items for sale, you can always find gorgeous additions to your collection.

---