Trifari Brooch Necklace Bracelet Earrings Set Flower Lily Tulip Alfred Philippe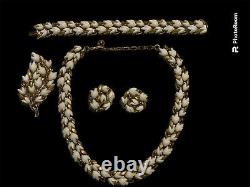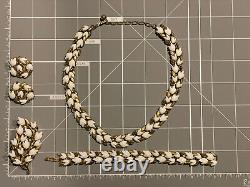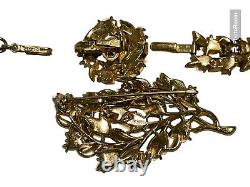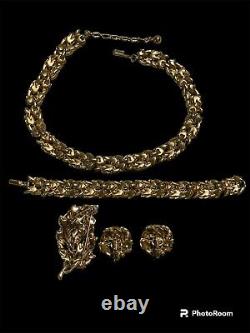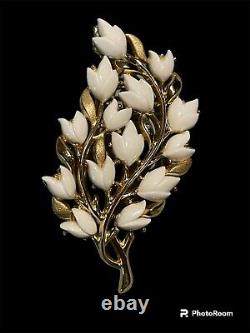 This elegant and rare Trifari jewelry set, designed by Alfred Philippe, features a beautiful flower motif with lily or tulip elements. The set includes a brooch, necklace, bracelet, and earrings, all in excellent state. The brand Trifari is a synonym of timeless elegance, and this set is no exception. Perfect for any occasion, it will add a touch of sophistication to any outfit. Get ready to turn heads with this stunning Trifari jewelry set.
Necklace measures up to 16" and Bracelet is 7".

---