Trifari Alfred Philippe Gold Pave Invisibly Set Ruby Poinsettia Star Flower Pin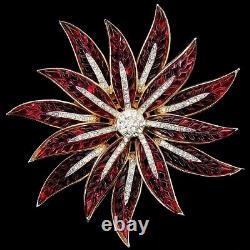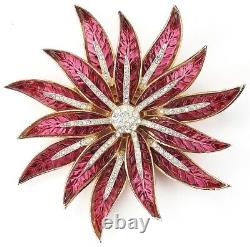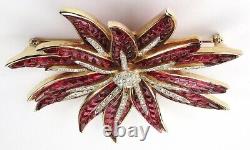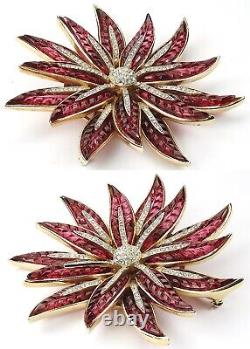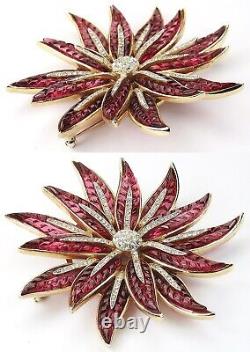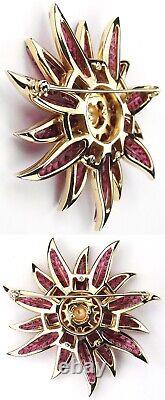 We are N&N Vintage Costume Jewelry. Trifari'Alfred Philippe' Gold Pave and Invisibly Set Ruby Poinsettia Star Flower Pin Description : gold plated base metal, rhinestones, faux invisibly set rubies Marked : Trifari with Crown, C Reference : Featured in Womens Wear Daily, 1 June 1961, p 9; Scroll down to view advertisement.
Judith Miller, Collector's Guides - Costume Jewelry (2003), cover picture and p 119. Tolkein & Wilkinson, Collector's Guide to Costume Jewelry, p. Condition : Excellent Size : 2.85" x 2.85". See the Vintage Advert for this item below. N&N specializes in the classic period from the 1920s to the 1970s, when great designers - some trained in the fine jewelry houses of Paris - created the most magnificent costume jewelry ever seen - when jewels of glass and base metal rivalled artistically those made with precious stones.
With thousands of items for sale, you can always find gorgeous additions to your collection.

---